This is my contribution to The Virtual Conference of Mathematical Flavors.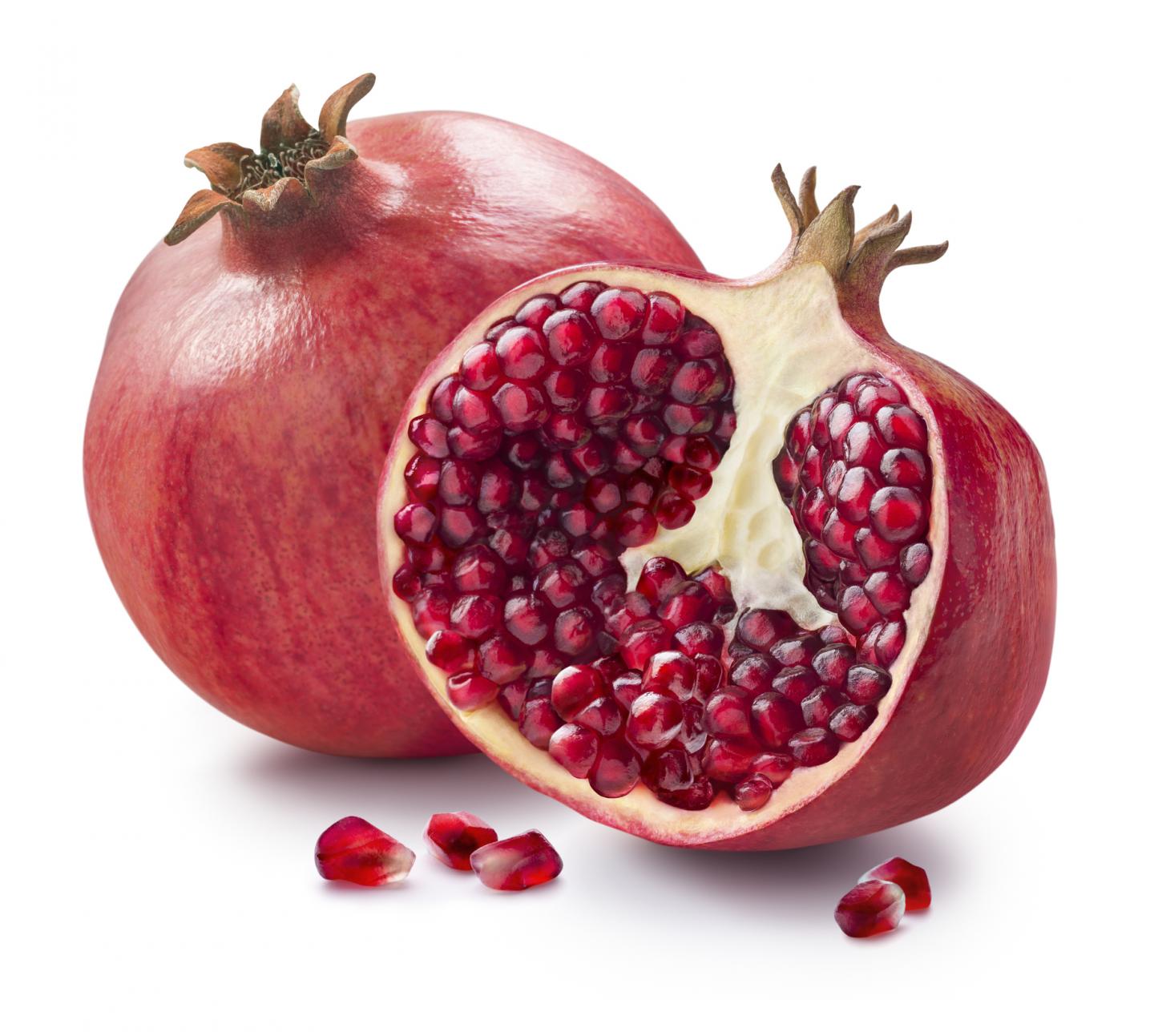 In order to figure out what flavor of math I've been serving up in my classrooms over the past six years, I'm going to take a stab at Sam Shah's idea of working backwards from what students have written about their experiences in my math classes. (Spoiler alert: the answer is apparently pomegranate; who knew?!) Of course, not all of my students have had transformative experiences and others have straight up had a bad time. But right now, I'm going to focus on the students who have been positively impacted in order to articulate what the best implementation of my ideals has felt like.
But to be honest, it feels way scarier to share the positive things students have written about me over the years than anything critical. When I was younger, I used to brag and show off; I thought that if people knew about all the things I was good at, they would have to like me. Once I figured out that this is not how relationships work, the pendulum swung hard in the other direction for me. I grew increasingly uncomfortable accepting compliments and I minimized my achievements, working to avoid even the appearance of self-promotion. It's an ongoing struggle to get right-sized, but lately I've begun to internalize the idea that being excessively diminutive is its own barrier to connection.
So with that confession out in the open, here are some of my favorite reflections students have written. (The title of this post comes from one of these!)
A few years ago, I started asking students to write advice to next year's students. And when I remember, I make sure to share this advice once the new group arrives. Here are some examples of what my students have written.
Reading these, some of the core beliefs I bring to my teaching are apparent to students in different courses and at different schools. I hope that my students internalize them as well: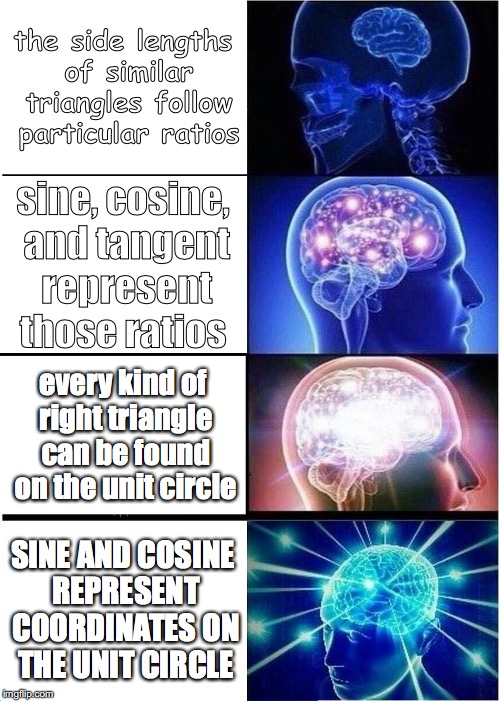 Math is something to get excited about. I want my math-skeptical students stay curious about why certain people openly love math, and I want them to find reasons of their own for loving math. I'm not shy about telling them when I get goosebumps when talking about math, and I don't hesitate to make corny memes—and be super proud of them—to show how highly I think of a mathematical idea or how much their understanding has grown. (See the "extending the definition of sine and cosine" trigonometry meme I made this year.)
Math is a playground for creativity. You can ask and answer your own questions. There are games to make up and play, connections to establish, new approaches and representations to develop, and structures to create and explore. Some of my favorite moments come when a student (or even better, a group of students) comes up with a solution pathway I've never considered or notices a pattern I've never seen before.
Engaging with math is an opportunity to build confidence. No matter where you are in your mathematical journey, there are ideas to wrestle with in math that are hard, but not impossible. It's like an infinite gym for your brain with an endless selection of workouts. Realizing that you can do something you'd previously found scary, intimidating, or intractable is incredibly empowering.
Expect and welcome obstacles. In math, there's nothing wrong with being wrong, and getting stumped is an invitation to push your thinking deeper or to try something else. For this reason, I react like it's the most normal thing in the world when a student tells me their approach didn't work or when they don't know what to do next. Sometimes they get a little peeved when I don't rescue them right away, and that's okay!
Math is especially enjoyable when shared with others in a caring and trusting community. Despite the cultural trope of the solitary mathematical genius, there is no rule saying that math has to be a solo sport. The process of guiding another person to a mathematical idea you've uncovered requires patience, clear thinking, and careful consideration of what the other person is comprehending. Similarly, the practice of asking for and receiving guidance requires humility, self-awareness, and careful articulation of what you're understanding and where you're feeling fuzzy. To help with this, I treat the word obvious like a cuss word in math class, and students usually buy in pretty quickly!
As a final thought, it feels liberating to put this out there in a less formal way than I've articulated aspects of my educational philosophy in the past. For comparison, this is what I've used in previous job searches, and almost all of it was composed in 2014, before any of the student reflections above were written.
I still stand by everything in this document, but I really appreciate the type of unencumbered sharing Sam's framing of the prompt for this virtual conference has facilitated. In other words, asking "What mathematical flavor are your serving up?" rather than "What's your theory of mathematics education?" seems more likely to inspire folks to share a healthy multiplicity of approaches instead of competing formal philosophies. And, it gives us an opportunity to celebrate our wins instead of worrying about all of the things we're not doing.